CAMEO
I am loving being on Cameo and connecting with all of you. Find me here: https://www.cameo.com/lorettaswit
WEBSITE ORDERS
Thank you for your continued support of SwitHeart Animal Alliance. Due to COVID-19, there will be additional delays in sending out autographed 8×10 photos. Thank you for your patience and continued support!
With love ❤️ and gratitude🙏,
Loretta
Exciting news! 
I'm on @cameo and I can't wait to connect with you! Want to send the special people in your life greetings for birthdays 
 , anniversaries 
, holidays, graduations 
, new home 
 , passed a tough exam 
🏻, new baby 
 , good luck 
🏻, welcoming home a service member 🇺🇸 or just to say hi 
, I'm thinking of you? Let me know, because I'm now on @cameo! Can't wait to hear from you! ♥️
–>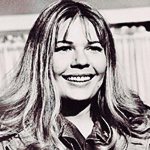 9.17.1972 M*A*S*H premiered on this date 48 years ago! Where does the time go? Thanks ALL for being on this journey with me!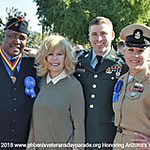 I had a wonderful time once again serving as Grand Marshall of the Phoenix Veteran's Day Parade. Thanks to all who made it a warm and inspiring event.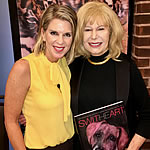 You can watch my September 13 interview on Good Day DC here. Thanks to Fox 5 WTTG-TV and Holly Morris for my segment on the  show at the Mid-Atlantic Nostalgia Convention in Maryland at the Hunt Valley Delta Marriott. All proceeds from my book going to my charity, Switheart Animal Alliance.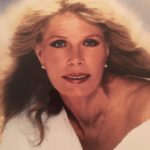 I was honored to receive an Icon Award at the 4th Annual ROGER NEAL OSCAR VIEWING DINNER in February. Not only that, but my charity, SwitHeart Animal Alliance, received a donation from the event. Thanks to all involved.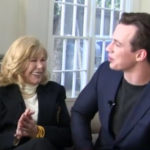 Watch my FB Live interview with GH star and fellow animal lover Chris Van Etten here. You can also find it on the Daytime Emmys video page on Facebook.
Special: Alan Alda's podcast, Clear and Vivid, featured an episode called The Actors from M*A*S*H — On How M*A*S*H Changed Our Lives. This reunion epidsode feature me along with Jamie Farr, Mike Farrell and Gary Burghoff talking with Alan in an intimate and candid conversation about our personal experiences of being part of one of the most beloved TV shows of all time. You can find it here.
You can help Loretta in her effort to protect animals.
View My Photo Albums
Photos from M*A*S*H and of some of my furry friends.
Sign Up for My Newsletter!
I'll be sending news about upcoming events and I'll let you know about my latest work to help protect animals with my SwitHeart Animal Alliance.