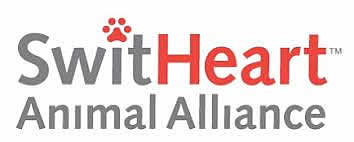 Donate
I set up SwitHeart Animal Alliance to prevent cruelty and end animal suffering, to promote and cooperate with numerous nonprofit organizations and programs that protect, rescue, train, and care for animals and preserve their habitat, while raising public awareness about issues that concern domestic, farm, exotic, wild, and native animals and their well being.
SwitHeart Animal Alliance Donations
Announcing My New Fragrance – Exclusively For SwitHeart Animal Alliance Donors of $40!
I love perfume, and I love creating, so I'm excited to announce my new perfume, SwitHeart.
Anyone who donates $40 will receive a bottle of SwitHeart, my very own blend of orange flower, jasmine, sandalwood, musk, patchouli and vanilla. SwitHeart perfume is not available in stores – it is only for donors to my SwitHeart Animal Alliance nonprofit! All proceeds go to the nonprofit.
Shipping will begin in mid-December. Sorry, perfume can only be shipped to the lower 48 U.S. states – no shipping to Alaska, Hawaii or international addresses, including Canada.
And… Anyone Donating $10 Will Receive a Sticker!
We appreciate every donation, and will thank you with a brand-new sticker we've designed.

If you donate $50…
and would like an autographed photo, please put the name it should be customized for in the Personalize For field (e.g., To Tom).
Sorry, no unpersonalized autographs.
NOTICE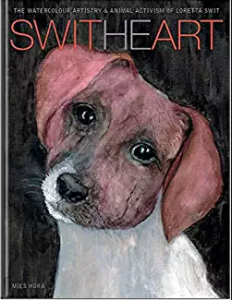 Due to your tremendous generosity, the current edition of my book, SwitHeart: The Watercolour Artistry & Animal Activism of Loretta Swit, is now completely sold out.
Your incredible support allowed SwitHeart Animal Alliance to provide assistance to our partner organizations that do the day to day work of helping so many animals in need.
I've been busily working on a second updated version of my book. Stay tuned right here and be one of the first to know! You can sign up below to be notified when it comes in and be eligible for a special offer. (There is no obligation related to signing up for the alert.)
I thank you from the bottom of my SwitHeart!
,
NOTE:  Due to COVID-19, there will be additional delays in sending out books and autographed 8×10 photos. Thank you for your patience and continued support!
Join Me in Supporting These Organizations